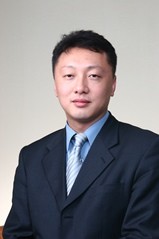 Je Kyung Seong, DVM, Ph.D, is currently a professor of Lab of Developmental Biology and Genomics at the College of Veterinary Medicine at the Seoul National University. He also serves as the Director of Korea Mouse Phenotyping Center (KMPC), funded by Ministry of Science and ICT in Korea.
Dr. Seong has been actively involved in several international committees and associations. He has joined the Association for Assessment and Accreditation of Laboratory Animal Care (AAALAC) International as an Ad Hoc Consultant since 2004 as well as has been elected to the AAALAC International's Council on Accreditation in Pacific Rim in 2007. He has also worked as a General Secretary for Asian Mouse Mutagenesis Resource Association (AMMRA) since 2012 and has served on the steering committee of International Mouse Phenotyping Consortium (IMPC). He is the Korean representative for Asian Federation of Laboratory Animal Science (AFLAS) and a chairman of working committee for an official Journal of AFLAS.
As a leading scholar in the fields of animal model generation and mouse genetics, Dr. Seong has authored 218 journal articles and several book chapters. He has published in several leading journals, including Nature Genetics, PNAS, Nature Communications, and Nature Cell Biology. He also serves on editorial boards including Mammalian Genome.
Dr. Seong has led KMPC, which is one of the largest nation-wide mouse phenotyping platforms in Korea, as a Director since 2014 and has comprehensively strived to opening pathways for a broader understanding of national and global mouse genetics. He on behalf of KMPC has also contributed to building and strengthening international collaboration with IMPC where KMPC is an institutional member.
Dr. Seong held an assistant professor at the Department of Laboratory Animal Medicine at the College of Medicine at Yonsei University in 1996. He joined the College of Veterinary Medicine at the Seoul National University in 2002 and received early tenure in 2004.
Dr. Seong earned a Ph.D in 1995 and MS in 1992 in Veterinary Embryology and Histology from Seoul National University, and a BS in 1990 from Seoul National University. (ORCID 0000-0003-1177-6958)